"Krista-Lynn has always impressed me with her insight and compassion, both of which flow from a profound understanding of the human heart. I have known her for many years, and would highly recommend her to anyone searching for their Divine Place in the world."
James Twyman
N.Y. Times Best Selling Author, The Moses Code


[Krista-Lynn] I really have learned a lot from you, and others, how to break through those fears and resistances that keep all of us from remembering who we are and what our life purpose is - and going out and doing it! You're a good role model for others that you can get to the other side of the fears and be the joyful embodiment of a Spiritual Teacher."

~Doreen Virtue
Tickle Your Soul Talk Radio, 12/15/10 episode"
YOU, Miss Krista-Lynn are a sensational writer! You should put all your advice on a site (blog) and promote YOURSELF. Dang! You could be huge! Your advice is now the best on the site. You have def become our #1 Advice Vixen. I was extremely impressed with your answers, Krista-Lynn, you have added understanding and wisdom to the site. I noticed the depth and breadth of your intelligence with your first appearance. I am very happy with your writing. Very glad you are helping so many young women. I thought your answer to the guy who experienced constant anxiety was BRILLIANT!"
E. Jean Carroll
Advice Columnist, ELLE Magazine, Founder, Advice Vixens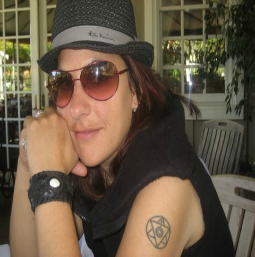 "Working with Krista-Lynn was truly a life changing experience. She is like a sculptor who artfully chips away the blockages to unveil the masterpiece dwelling within each of us. Her compassionate listening skills coupled with her profound intuition created a vortex of truth that was undeniable. I entered our session feeling very strongly about the "story" I created and in a very short period of time she was able to gently shift my perception to a place I did not think I was capable of going. She is a master of clarity and I am incredible grateful to her for sharing her gifts with me. If you are paralyzed with indecision or stuck in a perception that is not serving you - Krista-Lynn is the antidote."

Julez Weinberg
Conscious Media Producer




"I hired Krista-Lynn as my coach at a time where not much was working well in my life. As a result of our coaching, I turned around my relationship and business. To say she saved my life is quite literal. Krista-Lynn ROCKS! She helped me create HUGE miracles at a point of highest resistance. Krista-Lynn Landolfi picked me up when I was at the most disconnected time of my life. She shined a light on my brilliance while gently giving me an ass whooping when I needed it. Because of the work we did together, I got my business back on track, tripling my income and paying off all my debt in 9 months. Truly, she gave me my life back. THANK YOU!!!

Top Qualities: Great Results, High Integrity, Creative

Jeanna Gabellini -- Master Life Coach, Abundance Abounds






"Krista-Lynn is a terrific coach! I love how smart and in touch she is. She really knows people, and how to communicate that knowledge like no one I have known.

The work she does is invaluable.
Krista-Lynn is a genius. Top of the top."

Andrew A. Bestafka Esq.
The Law Office of Andrew A. Bestafka, LLC







"As I sit behind this keyboard, I have trouble finding words with enough gravity to fully express the gratitude and appreciation I have for Krista-Lynn's presence in my life. I came to this "Earth Angel" six months ago, a shattered, broken person. Not knowing which way was up or down, completely lost without direction. In the months following that I spent working with Krista-Lynn, she helped me heal, and rebuild myself in to the woman I always dreamed I could be, but never had the courage to become. Krista-Lynn gave me courage to become my ultimate self. Providing strength, guidance, love, light, and a magically divine presence that forever changed me for the best, I can honestly say Krista-Lynn saved my life. Because of Krista-Lynn's help I am now publishing a children's book, hosting a radio program, and living a life filled with love, joy, happiness, and confidence that is truly sublime. With every fiber of my being I recommend this wonderful woman to anyone who is in need of finding their true calling, and getting in touch with their ultimate awesome. I am grateful beyond words for this wonderful angel, life coach, mentor, and friend. Thank you Krista-Lynn!"
-Jennifer Sodini
Founder, Evolve & Ascend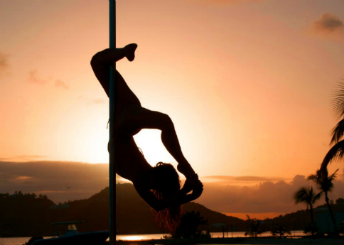 "Krista-Lynn is an intelligent, skilled and highly intuitive life coach. We have been working together for almost a year now and it has made a huge difference in my life. She always knows just what i need and constantly provides new insights and fresh perspectives. Her optimistic and colorful energy has an instant uplifting effect on me. She's an absolute delight to work with!"


Top Qualities: Great Results, Expert, Good Value

~Heather Roman
Roman Goddess



"I recently completed the ANGELS 101 class in January of 2012 with Krista-Lynn. It was very empowering. I have been on an incredible spiritual journey for the past 2 years. I have learned about mediation, the angels, and IET, these past few years. However, I felt like I was still struggling to find my own personal peace and
self-confidence. I have recently experienced an amazing, powerful shift, which began after I took the ANGELS 101 class. Krista-Lynn is a wonderful spiritual guide. The combination of her spiritually guided words and positive energy helped to heal me physically, spiritually, and emotionally. I was finally able to forgive people who have hurt me. My self-confidence and my relationship with the angels has never been stronger! I am beginning to heal others and spread the love and peace that I feel. I am living a life full of love and gratitude. My friends and family have noticed the amazing transformation I have gone through. I highly recommend the ANGELS 101 class! Thank you so much Krista-Lynn!"


Jasmine Hoyer
School Teacher
Old Bridge, NJ


"Krista-Lynn is the person you call when you've forgotten who you are and you need perspective to bring you back to your Higher Spiritual alignment. When day-to-day tasks start to define who I am and I start to feel overwhelmed, I call her to REMEMBER my divine nature. It takes the pressure off of the little details and reminds me of all that is important to my soul. I feel completely changed and transformed after a session with Krista-Lynn.
She is a blessing to all of Humanity
and I am thankful she's sharing her gifts with us. "
Top Qualities: Expert, Good Value, High Integrity
Abhaya Cordova
Founder, Vandana Center
"My name is Mariah and I have been working with Krista-Lynn as my personal life coach for almost a year now. She has helped me more than I have words for. I have grown more in this year with her help than I have all my years combined. I have never met her in person. She lives in a different state than I do. Our sessions are done on the phone. She has always been right there for me. When I share what is going on for me, she is fully present. I can feel like I am down and out when I first talk with her and by the time our session is over she has helped me come up with solutions and helped me see things much clearer. I have always found it amazing that she can take something that I feel is awful in my life and turn it around and help me out of it in less than an hour. Another thing I love about Krista-Lynn is that she never judges me. She understands me. She is very intuitive as she listens to her Divine within. She also does angel healing for me when I need it. She has taught me so many tools that I can use when life gets crazy. She has helped me strengthen my connection with my Divine. She has given me hope when feel I have I lost it. She reminds me of who and what I am when I forget. I really can't say enough good about Krista-Lynn. She has been one of those rare angels in human form that has come into my life.
I love her with all my heart even though we have never met face to face. Thank you Krista-Lynn!"

Mariah Brooks
Oneness Leader/Self Mastery



"I have known Krista-Lynn since (March) 2002. For nearly the last decade, I have seen her continually renew and rebirth into even deeper layers of her potential to be one of the greatest clairvoyants I have ever met. What is important to me is that she has seen and emphasized the beauty around her clients and has brought them back to their own recognition of the divine spirit. My students are always amazed when she gives them a reading, many finding her insights so specific that it made them a believer in psychic phenomenon when before there was question whether it truly existed. Krista-Lynn has also given me insight into many legal matters and understandings of my very own potential. At our yoga studio, we have great reverence for the feminine and she has insightfully predicted much of the "mother" archetype and energetic qualities about our yoga hub in Houston. I have never met anyone so diverse in talents and ambitions as Krista and we always look forward to having her share at Jennyoga. She's so shakti!"
Jennifer Burgermeister
Jennyoga, Breathecure, Texas Yoga Association
"I have been receiving readings from Krista Lynn for about 8 years now and she very passionate about helping me live my BEST LIFE and is always so amazingly accurate! She is an very pure channeler and once she starts downloading- look out- you are in for a wild ride of beautiful insights, revelations and inspirations from the angelic realm to spur you onwards to fulfilling your dreams and your highest aspirations! In 2002 she said she saw me as a party planner and I had forgotten that - 7 yrs later in 2009, I started my company "The Celebration Specialists" and when I told her she reminded me that she already saw that for me years ago! So amazing!I am so grateful to have met her - Thanks Angel Krista-Lynn- you are a gift to the world!"
Shelia O'Donnell

Singer - Songwriter, The Celebration Specialists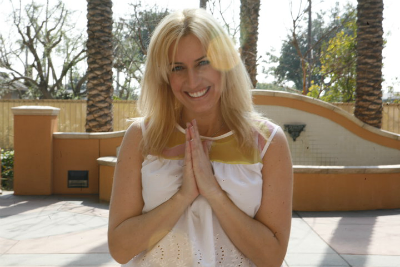 "Krista-Lynn is POWERHOUSE! I've had the privilege to work with Krista-Lynn in several capacities over the years, and I am always floored, jazzed and healed through her abilities and gifts. She's helped me to shift and make positive changes in all areas of my life through her incredible readings, coaching and psychic development classes. Gotta dream? Krista-Lynn pushes you to dream bigger and believe. She helps you to find TRUTH and clarity, gently urging and supporting you to go deeper and further while keeping you honest and on track to reach your goals. What can Krista-Lynn do for you? Seriously, what can't that woman do! She's equal parts phenomenal, inspiring, energizing and amazing. If you're ready to go beyond excuses to heal, grow and take your life to a new level, call Krista-Lynn. You'll be amazed and grateful at how you transform!"
Jennifer Anderson
Co-Chair, SQ Wellness California

"After my Prema Birthing and Angel Reading sessions with Krista-Lynn I am in a regular state of gratitude for every experience as I feel more connected and aware with my higher and truest self and feel aligned with the divine (for lack of a better word.) I feel a greater sense of balance. Things that use to drive me to tears or anxiety are now manageable and more in-check. And when things do feel unbearable supports are emerging and manifesting in various forms. This is only the tip of the ice burg. :) Thank you does not cover the gratitude my heart feels and for the connection I feel towards Krista-Lynn. I have received the gift to live more authentically and feel more alive than ever."

Denise Martin
Mental Health Professional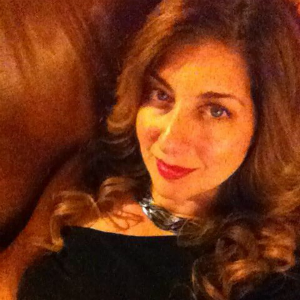 "Krista-Lynn Landolfi … There are no words that can describe the inner peace and joy I felt after meeting her in person, besides speaking with her by phone. She is a true inspiration; a follower of peace and unity; a truth seeker; and she will "metamorphasize" you into becoming your own being – the person you were meant to be. She will open your heart, and your mind to a broader understanding, to faith; to finding your higher purpose in life. She is a TRUE spiritual guide; a lover of mankind and humanity, seeking to help, and to strengthen the soul of those who seek her guidance.

I am proof of her insight. Everything we spoke about came to fruition. She is surrounded by angels; and is it any wonder, when she is an angel herself? Thank you Krista-Lynn for everything you did for me: for your positive reinforcement, your loving kindness, and for your truth.They say God sends 'angels' to guide us; sometimes these angels take the form of people. Krista-Lynn Landolfi is one of those angels in our midst."

AnnaMaria Syrihas
Fashion Designer, NYC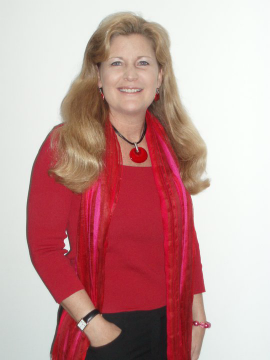 "Krista-Lynn has an amazing gift of guiding people/businesses in the right direction for success. She has given me great advice, insight, and coaching, in addition to all of the people I have referred to her. Krista-Lynn is a true professional and gift to the world, she has a true gift of helping people. She is such a pleasure to work with. I would highly recommend her to anyone seeking help or guidance. It will be the best decision you have ever made!"

Top Qualities: Great Results, Expert, High Integrity

Dari Dyrness-Olsen MA, LPC
Author, Teen Talk for Parents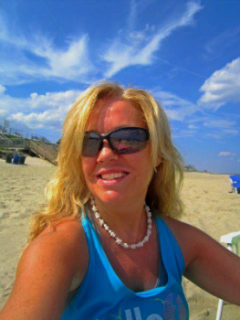 "Krista-Lynn brings her passion for learning about all things spiritual, as well as her genuinely compassionate touch, into all her readings and healing work. It was after a reading with her last July that I was fully empowered to step dynamically into a new path that was calling me. Krista-Lynn is a woman who "walks her talk", radiates authenticity, and empowers others to do the same. If you choose to work with her, expect a miracle!"


Bridget Soulflame
Spiritual Teacher, NJ





"I just received the most soul inspiring and uplifting angel reading from Krista-Lynn Landolfi! Wow!! She gave great insight on how to connect with my soul purpose. I am still riding high from the session! If you have not had an Angel Reading from Krista-Lynn, I recommend that you get one! Thank you Krista-Lynn! You are a brilliant light house, the Angel Reading you gave me spoke to my soul and it has unstuck me from my BS! Thank you for the inspiring insight and coaching! I am ready, I am ready, I am ready!"

Melanie Stewart
Creator, Your Karma is Rockin'!

"After just two weeks consulting clients and teaching workshops at my metaphysical store, Essence, outside of Houston, TX, Krista-Lynn's schedule was booked solid with a waiting list, and her classes completely filled. Word had gotten out about her amazing abilities and people began arriving from hours away, just to meet with her. I witnessed many miracles amongst clients who worked with Krista-Lynn. She is a pure and truehearted soul, truly a remarkable woman and an angel on earth!"
Kristina Burgoyne
Owner, ESSENCE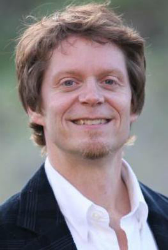 "I was a guest on Krista-Lynn's radio program and really enjoyed the openness and honestly she communicated as a radio personality and host. She was passionate, professional and very engaging for the entire program."
Greg Larsen
Founder, Happy As Humanly Possible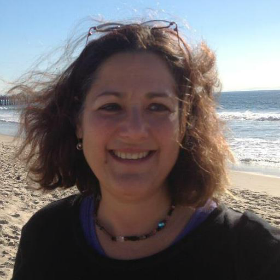 "I had a wonderful time on Krista-Lynn's AWAKEN Talk Radio show. She was a joy to work with: a great interviewer who embraces her guests and their topics. I look forward to partnering with her again!"
Carol Skolnick
Owner, Clear Life Solutions