The 28 Day Spiritual Detox will help you to get in touch with your inner self. You will grow spiritually and learn to let go of things that do not serve you. Each day is packed with information to help you understand more about meditation and its versatility. You will have four weeks of accountability and guidance, learning different methods of meditation. It will help you to find methods that work best for your personal growth and will give you the best advantage in creating a viable meditation practice. Even though it focuses mainly on the spirit, it will help you create positive changes in your mind and body as well. It is an experience to not be missed!



You are going to learn that you can find deeper satisfaction in your daily activities by incorporating meditation into your routine. We will teach you how to create a deep and meaningful meditation discipline. We encourage starting small and slowly building upon your discipline, at your own pace. Find out about the different ways to meditate.






Register Now, to ensure your spot.

Investment $447



Receive $118 off in honor of the New Year!


2018 Ascension Price:

$329!



V.I.P INCLUDES

TTwo (2) thirty minute one-on-one Soul Sessions (1 hour total) with Certified Spiritual Teacher & Master Transformation Coach,

Krista-Lynn Landolfi, who acting as your 'meditation mentor', will lovingly support you throughout your awakening journey.

You will get a [160 page] Meditation e-book

, educating you on the benefits, history, and methods of meditation, including 65 different meditations for you to practice! You'll also learn a variety of breathing techniques, mudras, mantra, and ways to harmonize your seven chakras.





You receive

a

Meditation e-Journal

to help you track your growth and record your daily reflections.




28-days

of inspiration, direction, accountability, worksheets, and fun; each day you'll get a

daily workbook

with powerful self-reflection questions to help you recognize (and remove) blocks, gain deeper insights, more clarity, and clear guidance as to your next, best [soul] step.
Exclusive membership to private online community where you'll connect with participants from around the globe for encouragement, support and to expand your Soul Tribe! Krista-Lynn (and special expert guests!) will be available daily, providing added inspiration, celebrating your A-ha moments, and to answer your questions.



BONUS: Weekly Guided Meditation via Live-Stream Video!
(all sessions recorded and are yours to keep)
Intimate groups are embarking on our Ascension Experience starting Wednesday, 5.2.18, and your presence is requested to join Soul School Founder, Krista-Lynn, for a transformational meditation journey that will help to you to calm your mind, center in your heart, and claim your power.


It is time to increase your peace, and shine brightly,

Dear one, are you ready to RISE & SHINE?


If you feel called, (Lightworkers activate!),

Register Now, to ensure your spot.


Investment $447


Receive $118 off in honor of the New Year!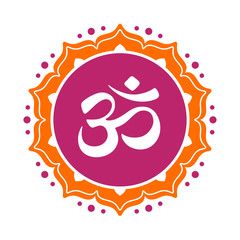 2018 Ascension Price:

$329!