Krista-Lynn Landolfi
Red Bank Holistic Learning Center
10 River Street, Red Bank, NJ, 07701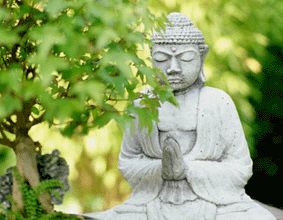 Everyone has a direct channel to God,
Krista-Lynn helps you to find your own!

Angels:
Life Coaching:
SoulFULL Fridays:
Law of Attraction:
One-on-One Sessions
Mindful Mondays - A.M.
(click on title to go to page)
Mindful Mondays
February - April 2012
CLEAR: Consciousness Cleanse: Your mind is the central force in your life; your thoughts, and the words you speak create your reality. Why do you keep repeating the same patterns? Because your mind is programmed with a set of beliefs that, until cleared, will continue to bring you the same thing. You become what you believe. Consciousness is fluid, and like water, it will travel the path of least resistance, continuously returning to the same point, unless you deliberately shift it. CLEAR will teach you tools for thought editing, empowering you with a process to completely retrain your brain, programming it for success, peace, happiness and prosperity. Thoughts trigger feelings, and while we call them by many names, there are really only two: yummy (good) and yucky (bad). CLEAR will cleanse your mind of 'yuck', like: anger, resentment, judgment, stress, criticism, self loathing, low self esteem, fear, worry and that which no longer serves you. When the junk is cleared your mind will quiet, and you can then hear the voice of Truth.
Let go of anger and resentment that are weighing you down and keeping you stuck
Cleanse your mind of negativity, judgment and criticism towards yourself and others
Release stress and worry and awaken your inner peace and tranquility
Uncover what you need to say "No" to in order to say "YES!" to your best life
Time: 10:30 a.m. – 11:30 a.m.
Dates: TBA
Cost: $15
Register Now: KL@Krista-Lynn.com



SOUL CIRCLE: Empowering and uplifting group focused on spiritual development and personal improvement. Includes a heavenly blend of: Soul Awakening Exercises, Soul Tools, Guided Healing Meditation, Soulutions Life Coaching, Q & A and more! Theme for the month and exercises that are custom fit to suit the specific needs of the participants.
Time: 11:30 a.m. – 12:30 p.m.
Dates: TBA
Cost: $15
Register Now: KL@Krista-Lynn.com


SOS: Sisterhood of Soul: Soul expansion and support group for women of all ages, focused on joy, authentic expression and fulfillment of one's highest purpose. Open share format with feedback and coaching to explore each participant's needs and desires, and how to fulfill them.
Time: 12:30 p.m. – 1:30 p.m.
Dates: TBA
Cost: $15
Register Now: KL@Krista-Lynn.com


Enjoy the entire Mindful Monday program for a $15 discount!
Reserve Now: $30