Krista-Lynn Landolfi
Red Bank Holistic Learning Center
10 River Street, Red Bank, NJ, 07701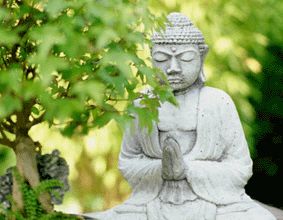 Everyone has a direct channel to God,
Krista-Lynn helps you to find your own!



Angels:
Life Coaching:
SoulFULL Fridays:
Law of Attraction:
One-on-One Sessions
Mindful Mondays - A.M.
(click on title to get to page)


Law of Attraction
January - April 2012



Last Friday of Month
6:00 p.m. – 7:30 p.m. Manifest Your Masterpiece


Manifest Your Masterpiece, Law of Attraction success group to help you to master the LOA manifesting process (taught in Law of Attraction in Action class). Group includes: guidance to help you master the 7 step manifestation process; intention setting; visualization techniques; attraction exercises to lift your energetic vibration, which draws your desires into your spectrum by increasing your energy vortex (ability to attract). *No prerequisite required, group is for anyone who currently practices Law of Attraction manifesting or has an interest in learning how to.
Cost: $18 *First Class FREE!
February 24 - REGISTER NOW: KL@Krista-Lynn.com
March 30 - REGISTER NOW: KL@Krista-Lynn.com

April 27 - REGISTER NOW: KL@Krista-Lynn.com

BONUS FRIDAY!
March 9, 2012 & June 22, 2012
6:00 p.m. – 9:00 p.m. CLASS: Law of Attraction in Action
Law of Attraction in Action: Do you like what's showing up in your life? Whatever it is, you have created it. "Your word is your wand", that which you think and say draws experiences to you and creates your reality. Every thought has a corresponding energy vibration and will attract to you that which matches it. While you may think that you *want* financial abundance, if you continuously focus your attention of the lack of it, you actually attract poverty.
The LOA is at play for better or worse, and it works whether we believe it or not. "Law of Attraction in Action" can help you to align with this Universal Law to improve every area of your life. Class will teach you a powerful 7 step process for attracting your highest desires: Clearing, Inquiry, Naming it, Claiming it, Intention Setting, Affirmation, Magical Manifestations! You'll learn how to: clear your mind of low vibrating thoughts, set powerful intentions and create energetic alignment with your desires and draw to you what you want.

Course Fee: $65 Includes one-on-one consultation and course binder filled with handouts to deepen learning and practice tools.
March 9, 2012 - REGISTER NOW:

June 22, 2012 - REGISTER NOW:

Email: KL@Krista-Lynn.com
Phone: 732-595-SOUL (7685)