Digestive Enzymes: $195 for 8 product kit
Promotes optimal health by producing more efficient digestion of food nutrients and reducing demand for internal production of digestive nutrients, freeing resources for optimal levels of metabolic enzyme production and activity.
Can also be used for targeted support for specific food intolerances such as proteins, fats, and carbohydrates such as lactose.
Includes the exclusive tummy tamer blend to promote gastrointestinal comfort
Gastrointestinal (GI) Cleansing Blend: $195 for 8 products
Cleanses the digestive system with Caprylic Acid, a naturally derived fatty acid from coconut oil along with Oregano, Melaleuca, Lemon, Lemongrass, Peppermint, and Thyme essential oils
Supports a healthy digestive tract by creating an unfriendly environment for potential threats that can disrupt digestive immunities and cause digestive upset
Helps purify and cleanse the digestive system
Improves microbial balance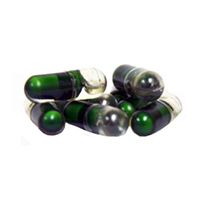 Pre/Pro-Biotics: $195 for 8 products
Unique formula of pre-biotic fiber and probiotic microorganisms in a double-layer vegetable capsule.
Time-release, double-capsule delivery system designed to protect sensitive probiotic cultures from stomach acid.
Promotes a positive balance and proliferation of beneficial bacteria.
Supports healthy functioning of digestive and immune system.
Supports optimal metabolism and absorption of food.
Nutritional & Vitality Support: $195 for 8 product kit
Micronutrient Complex
Specifically designed to restore optimum, natural physiological balance of all micronutrients using the latest nutritional science as well as what the body is used to getting from nature historically
Delivers more than 40 vitamins, minerals, polyphenols, and whole food-based nutrients
Comprehensive array of bioavailable vitamins and minerals that are essential for normal growth, function, and maintenance of healthy cells, tissues, organs, and systems throughout the body
Provides a balanced blend of essential antioxidant vitamins A, C, and E, an energy complex of B vitamins, and 800 IU of vitamin D
Contains readily absorbable minerals including calcium, magnesium, and zinc, as well as organic trace minerals for optimal bone and metabolic health
Delivers an unique blend of health-promoting polyphenols from a wide variety of some of the healthiest fruits and vegetables
Contains the a tummy tamer botanical blend of Peppermint, Ginger, and Caraway extracts to help calm the stomach for those who may have experienced stomach upset with other vitamin and mineral products
Essential Oil Omega Complex
Promotes heart and circulatory health
Supports healthy joint function and comfort
Provides important modulating nutrients for healthy immune function
Protects against lipid oxidation and supports healthy function of the brain, eyes, and nervous system
Promotes healthy skin
Delivers 950 mg of pure, concentrated, molecularly filtered fish oil with 300 mg of EPA and 300 mg of DHA per daily serving, and 55 mg of other omega-3's
Provides a wide range of omega-3 fatty acids incliding EPA, DHA, ALA, and SDA from marine and plant sources to help maintain a healthy balance of these vital nutrients
Includes a clinically-substantiated microalgae carotenoid extract of pure astaxanthin
Formulated with an exclusive proprietary blend essential oils of Clove, Frankincense, Thyme, Cumin, Wild Orange, Pepperming, Ginger, Caraway, and German Chamomile
Includes 800 IU of natural vitamin D and 20 IU of natural vitamin E
Does not contain milk or wheat products
Cellular Vitality Complex
Supports healthy cell function by reducing oxidative stress to DNA and other critical cell structures, healthy response to oxidative stress in cells, cellular energy by supporting healthy mitochondria and by supplying metabolic factors of energy production, healthy cellular immune function, and mental clarity and brain function
Contains an exclusive proprietary antioxidant cellular longevity blend that includes potent amounts of powerful polyphenols including baicalin from scutellaria root, resveratrol from Polygonum cuspidatum, ellagic acid from pomegranate, proanthocyanidins from grape seeds, curcumin from turmeric root, and silymarin from milk thistle to help support healthy cell function
Contains a standardized extract of Boswellia serrata for boswellic acid that supports healthy cell function
Contains a standardized extract of Ginkgo biloba that supports mental clarity and function
Includes potent levels of metabolic factors cellular energy (conenzyme Q10, quercetin, alpha-lipoic acid, and acetyl-l-cartinine
Made with lauryl sulfate-free vegetable capsules; does not contain milk, wheat, or animal products
Includes tummy tamer botanical extract blend to prevent stomach upset

Lemon Essential Oil: $195 for 8 product kit
Lemon is a powerful cleansing agent that purifies the air and surfaces, and can be used as a non-toxic cleaner throughout the home. When added to water, Lemon provides a refreshing and healthy boost throughout the day. Lemon is frequently added to food to enhance the flavor of desserts and main dishes. Taken internally, Lemon provides cleansing and digestive benefits and supports healthy respiratory function. When diffused, Lemon is very uplifting and energizing and has been shown to help improve mood.
~Cleanses & Purifies the air and surfaces
~Naturally cleanses the body and aids in digestion*
~Supports healthy respiratory function*
~Promotes a positive mood


Detoxification Complex: $24.50
Healthy cleansing of liver, kidneys, colon, lungs, skin
Supports organ capacity to provide protective cleansing and filtering
Supports liver, kidney, and colon capacity to rid body of stored toxic waste products
Whole Food plant/herbal extract formula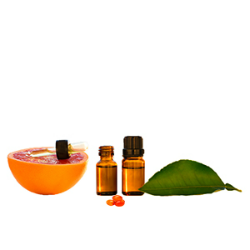 Cellular Health Blend: $55

Cellular Health Blend are a proprietary blend of Therapeutic Grade essential oils (in a vegetarian gel capsule) that help protect the body against oxidative stress to cellular DNA. The essential oils in our Cellular Health Blend provide antioxidant protection and support a healthy response to cellular stressors.










PLUS 25% off essential oils and supplements for an entire year!

$274.50 total wholesale price ($-- Savings!)

plus tax, and shipping, approximately $307 total.

For your investment you will receive the

12 Day Natural Wholefoods Detox Program

for FREE!!! (retail $297)





*These statements have not been evaluated by the Food and Drug Administration. This product is not intended to diagnose, treat, cure, or prevent any disease.