An Angel Energy Alchemy™ intuitive reading is a doorway into the divine. During a session Krista-Lynn will bring through messages from your Angelic Assistance Team, providing you with answers, direction, and divine guidance.

The angels know who you are and why you were born, and will constantly remind you of your Holy Purpose. Fears and worries can block the reception of heaven's messages.


A session with Krista-Lynn will remind you of the Divine Plan for your life. Beyond the struggle is a world of Divine Magic and Miracles. Enter now.




Book Your Session


1 hour Angel Energy Alchemy™ session
$444





Krista-Lynn, creator of Angel Energy Alchemy™, is an Advanced Graduate Student Certified by Doreen Virtue

"Krista-Lynn is an amazing example of a lightworker who has healed her fears and is living her life's purpose
to the fullest!"

~Doreen Virtue


TESTIMONIALS

"Krista-Lynn is the person you call when you've forgotten who you are and you need perspective to bring you back to your Higher Spiritual alignment. I feel completely changed and transformed after a session with Krista-Lynn. She is a blessing to all of Humanity and I am thankful she's sharing her gifts with us. "

Abhaya Cordova
Founder, Vandana Center


"I have known Krista-Lynn since (March) 2002. For nearly the last decade, I have seen her continually renew and rebirth into even deeper layers of her potential to be one of the greatest clairvoyants I have ever met. My students are always amazed when she gives them a reading, many finding her insights so specific that it made them a believer in psychic phenomenon when before there was question whether it truly existed."

Jennifer Burgermeister
Jennyoga, Breathecure, Texas Yoga Association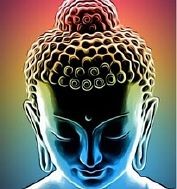 Awaken the Full Power of Your Soul
with a SOUL THERAPY™ Session!



Return to Top