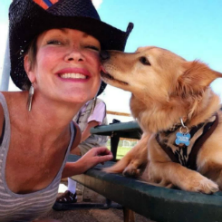 Master Life Coach Krista-Lynn will help you connect with your Super Self™ - the best of your being - and step into ULTIMATE REALITY, which is the best your life (and body) can possibly be. Krista-Lynn is a triple certified health, personal and professional coach with multiple certifications including Holistic Health & Wellness, Nutrition and Stress Reduction.

Krista-Lynn has been providing spiritual guidance and professional life coaching to clients since the age of 19, when she started her first company, Search for Self.

Krista-Lynn is a visionary leader in the field of Transformation Coaching. Mastery is one of her specialties, and she helps her clients and students excel in every area of their lives. Of all her achievements, Krista-Lynn is proudest of her personal transformation and growth, most especially, winning her battle with anxiety and depression "I was a completely shattered individual before I'd even left my teens." recalls Krista-Lynn, who's undergone a total metamorphosis. "Once upon a time I couldn't leave the house, and I didn't want to live. Now I am traveling the world, living out my dreams!"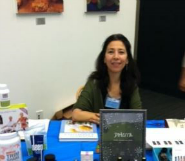 Kim Sonsini, CL.N, HHC, is a certified Clinical Nutritionist and Holistic Health Consultant specializing in nutritional and lifestyle imbalances by using food as medicine. She helps by addressing the root cause of health concerns while helping each individual restore health and optimize wellness. She is dedicated to help individuals achieve their personal health goals by creating an in depth health plan that meets their lifestyle.
Kim learned first hand, how difficult it was to navigate the health care system after being diagnosed with breast cancer in early 2008. A holistic approach to the disease was a huge asset for Kim and taught her how to see the importance of looking closely at all aspects of the body and discovering the underlying cause of dysfunction. Through a holistic approach of a clean diet, the correct amounts of vitamins and minerals, keeping the digestive and immune system balanced, some specialized supplementation, and utilizing some traditional methods, she continues to manage and contribute to her own success.
She has counseled many individuals through the National Cancer Research Foundation and continues to help numerous people accomplish their goals of optimal health and wellness.
Kim attended The Academy of Natural Health Sciences and received her certification and diploma in Clinical Nutrition and Holistic Health counseling in August 2014. She has her own Nutrition consulting practice, Inner Balance Wellness.